Men's and Ladies Clubs
The Bridges has fun and active Men's and Ladies Clubs with plenty of events on and off the course. You will come to find that our clubs are both unique and active on and off the golf course. The Men's Club has plenty of opportunities to play from traditional Club Championships to our fun and quirky Tuesday Night League games. Our ladies club is growing into a great community where many are addicted but keep the game of golf very fun. We hope to see you soon.
____________________________________________________________________________
Bridges Women's Golf Association (BWGA)
BWGA will continue to play on Wednesdays depending on weather throughout the summer. We will include various individual and team games to keep the game fun and entertaining. BWGA Dues are $75 paid to the BWGA and includes your GHIN Handicap.
Wild Wednesdays Ladies Lessons Member Edition
Our Member Ladies Lessons are paired with our Wednesday morning Ladies Club. Structured as great low stress group instruction, these sessions are perfect to help hone your game! We meet 45 minutes before the BWGA tee time and teach for a good 30 minutes. Cost is just $5! Guests welcome at $15.
Rosebud Invitational - June 1st, 2019
We take great pride in hosting our 8th Annual Rosebud Invitational benefitting a charity of choice. The format is a 2 Lady Best Ball with the prestige of a Member/Guest Invitational.
_______________________________________________________________________________________________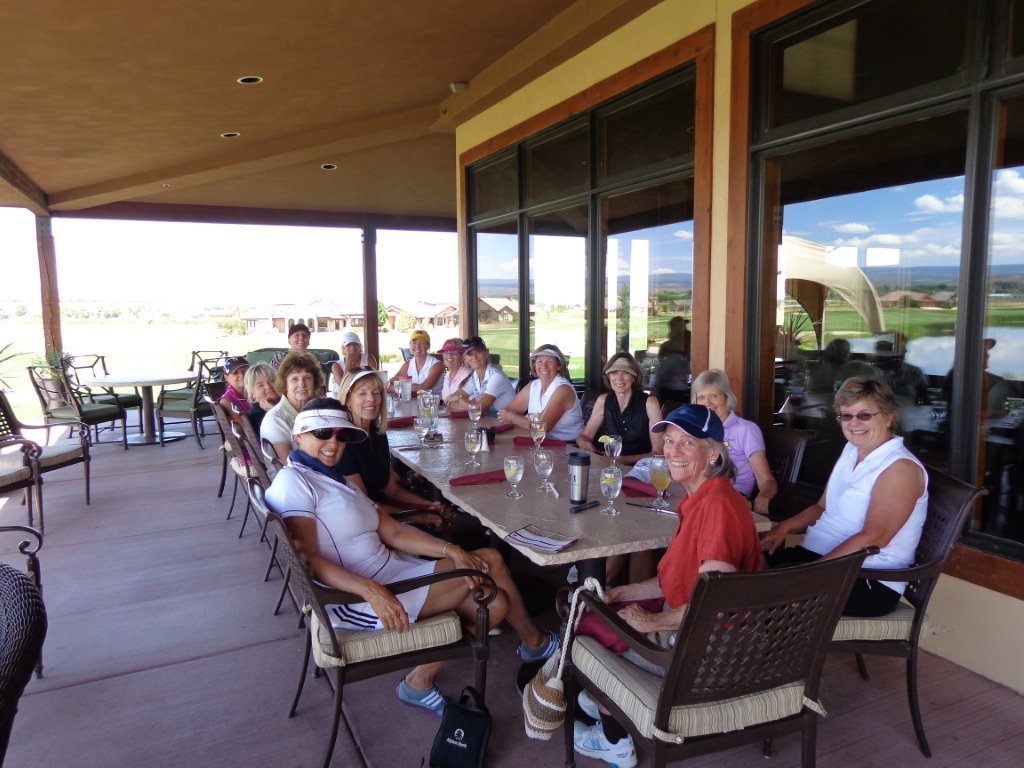 Bridges Men's Golf Association (BMGA)
Tuesday Night League 2019
TNL was a huge success last year and we expect it to be even bigger this year as participation is crucial to make the 2019 Thompson Cup Roster! Not to mention the weekly and year end payouts.
Details:
· 2 Man Teams (most always)
· 5:30pm Start (Sign up by noon)
· Entry fee is $10 plus cart
· Guests welcome for $20 green fee plus $10 game
TNL and Thompson Cup points are given for participation as well as performance. The points breakdown is as follows; 1 point for participation and 2 points for TNL win. Must be a BMGA Member to receive TNL and Thompson Cup Points.
First Official 2019 TNL - May 7th, 2019
2019 TNL Conclusion - September 24th, 2019
BMGA- Saturday Morning Games
Classic Saturday Morning Games will officially start May 11th, 2019 to allow adequate time to develop handicap indexes.
Details:
· 2 Man Teams- Net Better Ball with Deuce Pot
· Tee Times start depending on the time of year
· $10 for the game
· Guests welcome at $50 plus $10 for the game
We throw balls for random pairings each Saturday morning. There will be 1 participation point awarded to your Thompson Cup Point total for each Saturday game you play. You must be a member of the BMGA to receive Thompson Cup Points. BMGA Dues are $105 paid to the club and include your GHIN Handicap.
BMGA- Major Championship Events
Member/Member Tournament
May 4th—10 TC Points
Match Play Championship (Bracket Released)
May 4th Start—10 TC Points
Member Guest Invitational
August 8th to 10th—10 TC Points
The Club Championship
September 8th & 9th—10 TC Points
-toward 2020 Thompson Cup Race
The Bridges Open Championship
May 19th & 20th—10 TC Points
2019 Thompson Cup
September 30th & October 1st . This year's event will be held at The Bridges.
Western Slope Interclub Matches
The Bridges will be travelling to the following participating club throughout the summer for Interclub; Devils Thumb, Cobble Creek, Bookcliff, Cedaredge and Dos Rios. Format is 7 amateurs and 1 pro from each club playing a 2 man best ball net. Entry is $50 when traveling.
2019-2020 Thompson Cup Race & 2019 TNL Standings Updated- 9-25-2019
2019 Tuesday Night Results and Payout
2019 Thompson Cup Race Point Provisions
2019 Match-Play Results